Luke Guidici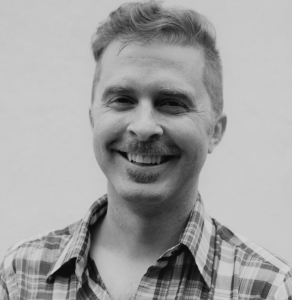 Luke Guidici broke his family's TV at age 6. They didn't get another one. Instead he explored the woods, read encyclopedias, and built things with LEGOs. Everyday he imagined new worlds and learned to tell his owns stories.
After graduating Magna Cum Laude BA/Cinema from San Francisco State University, Luke moved to Los Angeles where he's worked as an extra, grip, PA, camera operator, AD, producer, editor, falconer, writer and director. But it was a chance thrift store find in his hometown of Bremerton, WA that lead him to the found photography and writing project that became "Found in Kitsap."
If he weren't writing or making films you'd find him doing something involving snowboarding, cooking, or politics.